Compare Mortgage Protection
Compare Mortgage Protection Quotes:
Up to 16% discount on Mortgage protection off the cheapest quote in the market

First month cover free on all standard rated policies.
Find the best deal and apply online today.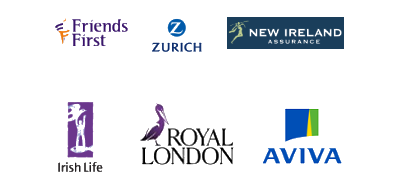 Guaranteeing our customers the best advice and price
At Lifeinsurance.ie we are here to advise our customers and secure them the best deals in the market. Let us help you get closer to your new home by working with and for you.
Our Mortgage protection premiums are the lowest in the market due to discounts the leading insurance companies provide us with.

Please use this calculator to generate a quote and we can then discuss the next steps towards approval!
Alyson Lavin, Life Insurance Manager

What is Mortgage Protection?
Mortgage protection is a type of life insurance that ensures your mortgage will be paid off in cases of death or illness.
Compare Mortgages at Mortgages.ie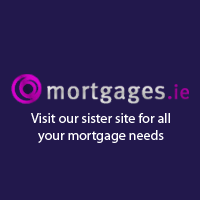 Try the online mortgage quote comparison and monthly payments calculator on our sister site:
Terms and conditions for Mortgage Protection insurance Quotes
Non smoker premiums are based on the assumption that you have not smoked in the past twelve months
Insurance cover is subject to acceptance by the insurance company.
Prior to arranging life insurance or mortgage protection cover, we will ask you to complete an application form which includes a detailed health questionnaire. This can be arranged online.
Quotations are valid for seven days, or until your next birthday, whichever is sooner. Rates increase as you get older and this is the reason why your next birthday will impact on your quotation.
Where two applicants are included the quotation is calculated on a dual life basis except in the case of mortgage protection cover where joint life basis applies.
Serious illness cover quotes are on an accelerated basis at the cover level chosen
Insurance cover only commences on policy issue.
Information for our quotation service are provided for us through Broker information services, who receive quotation data from our Life Insurers.
Cover does not come into force until your policy has issued.. The terms of your chosen policy shall take precedence over any statement, representation, act or omission which may have been made by us and which conflicts with any terms of your chosen policy.
You must check all details on any proposal form or statement of facts and pay particular attention to any declaration you are asked to sign.
It is important that you read all documents issued to you and ensure that you are aware of the cover, limits, warranties, conditions and other terms that apply.

Mortgage protection insurance is a life insurance policy designed to clear the balance on your mortgage if the policy holder passes away during the term of the agreement. Prices start at €9.59 per month.

The most important feature of a mortgage protection policy is that the Life Insurance Company  will clear your mortgage in full if you maintain payments on your policy.

There are a number of added benefits included at no extra cost depending on the Life Insurance. The principal benefits are as follows:
Dual mortgage protection insurance as opposed to first life insurance only at no extra cost. This feature is a new initiative from Royal London and although the risk of both parties passing away is low, the feature could be a source of comfort at a very difficult time.
Aviva mortgage protection cover comes with a free second medical opinion facility ,whereby the insured , their children or perhaps most importantly- their parents can avail of a second medical opinion from a a leading doctor in the world specialising in the particular medical area involved.